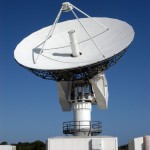 After updating the radar function 2 weeks ago I had some thoughts about expanding that feature even more. Who really needs the radar map ingame, where your game is fully packed with chats, overview, fleet windows and your modules. The majority of pilots don't have that space available.
You want to keep an eye on your movements and positions out-of-game?
You want to track your movements for a later operation analysis?
You want to provide your fleet/squad position to the the fleet commander to keep multiple squads in sync or just provide juicy details to your spy master?
You want to visualize the route of your roaming gang for your after-action-report?
Then the new radar tracking feature is what you want!
After adding DOTLAN EveMaps to your trusted page you can start the tracking functionality. A private/public token will be generated and the page will automatically send your position to DOTLAN EveMaps so you can keep an eye on your position and moves out of game. In addition to your current position your moves will be stored as well. Those moves can shown as list or directly visualized on the maps or the universe map depending on the duration of your roaming.
You only have to keep your browser open/minimized while javascript/ajax will do the rest in the background. You can even continue to surf around. The tracking will continue anywhere on my page.
I know this tracking tool will be useful for both sides: Fleet commanders to keep better track of his fleet and squads and the spy's for better way to update their masters.

Start tracking today