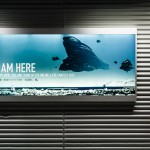 This year I decided to take my camera gear including multiple lenses, filters and tripod with my on the Iceland trip. All pictures are sorted and I finally found some time to make a small selection which I've uploaded into my blog. (Scroll down for the photos).
It was awesome to meet a good majority of the eve community again at the fanfest. It's always inspiring to talk with you and grab some ideas. Oh btw … I really appreciate the evefanpest which knocked me out for a couple days with a nice and heavy flu.
Some quick notes and thoughts:
CREST:
I know that it's takes a long long time to provide a good and stable API service, basically nothing new compared to last year
I really like that CCP *must* use their own API (for the EVE/DUST Link and Mobile Apps). Hopefully this will provide us with a better API service overall (compared to the old api).
The first release will just be with for character stuff (read only) and contact management only (read+write). But CCP wants to release a low used API first to see the results in the public before release a highly used one which gets 100k users from start. Later versions will/should include more information. They hope to get a beta version ready for summer, but they forget to mention the year 🙂
The DEV Track sessions were bringing up cool ideas like "fireholes" where you get instead push notifications on world changes.
The game designers will have final word on what kind of information will get published via API/Crest
OLD API:
Prism X is in charge again. Hopefully he'll get some time to get things fixed (killmail stuff) and maybe provide some API calls that fill the gaps in the existing ones.
There will never be an API for planetary interaction. The old api is direct database access only, you would have to recreate the PI logic which would be duplicate work. So you must wait for CREST v2
MOON CHANGES:
Well, I'm unsure what I should do with the moon database on my site. People call it accurate but in the same way they sending me updates like "there's no tech on this moon …" and I have no chance to verify this.
I haven't updated a single moon (mostly due time issues) in a long time.
If CCP would have decided to completely shuffle all moons I might have emptied the DB
We'll see …
STATIC DATABASE DUMP:
CCP is planning to create a process to provide future static database dumps as SQLite file.
Bye Bye yaml files
MISC:
Pub Crawl – OMG, 22 groups a 40 people invading the downtown of Reykjavik. Including banners.
Chribba – He really exists. Had a nice chat with him after the CCP Presents Keynote.
That's it for now. Family has taken over again. Maybe I'll find some time to create the small features request you've given me at fanfest. And now it's time for
PHOTOS: