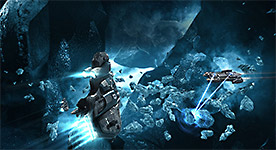 After the Odyssey expansion is already out for quite some time I finally found some time to update my database and remove all old static ice belts and replace them with Hidden Ice Belts.
But that's not all. CCP even removed ice resources in 43 solar systems. I hope I got everything right.
Can somebody tell me what happened to systems that more then 1 static ice belt in the old systems. Do they have now 2 ice anomalies or did CCP replaced 2 static ice belts with 1 anomaly? Haven't checked it out myself yet.